Bubble map
From wiki.pengtools.com
Brief
Bubble map is a representation of the Wells Daily Measures on a map.
Common Bubble map representations are cumulative oil produced or water injected, rate per well with water cut fraction etc[1].
The most important use of Bubble map is visualizing the Field, selecting Patterns or wells within that Field, and mining the data[1].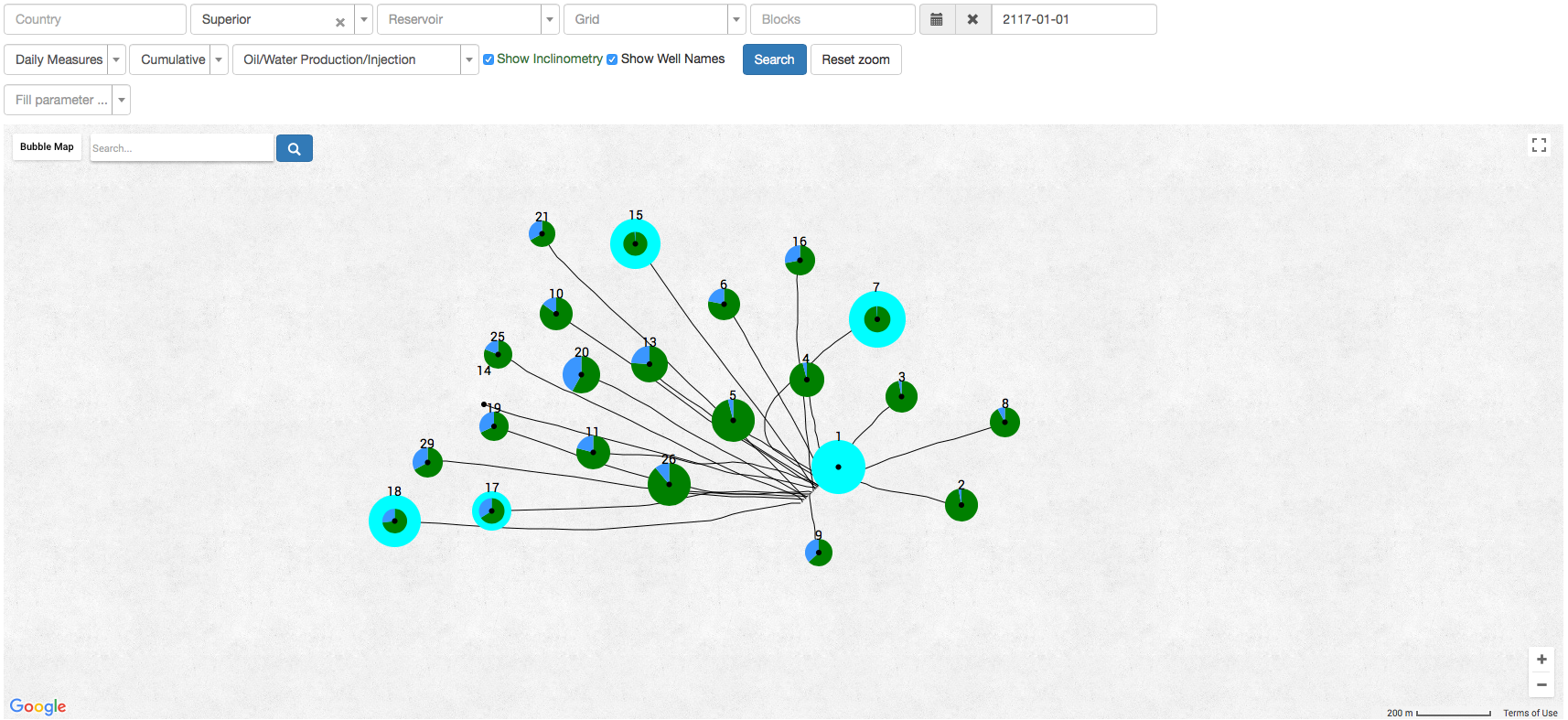 Bubble map in the E&P Portal
Discussion
There is no analytical or physical based result that can be directly concluded from an inspection of at the typical Bubble map [1].
Analytical calculations must be conducted to determine potential and compared with performance to identify gaps[1].
Analytical calculations most helpful or waterflood engineers would be those focused on Patterns. See Mature Water Flood Analysis.
Date Required
See Also
References
↑ 1.0 1.1 1.2 1.3 Wolcott, Don (2009). Applied Waterflood Field Development. Houston: Energy Tribune Publishing Inc.